Spring Football: Elliott focused on the big picture heading into Saturday's spring game
By Jerry Ratcliffe
In the years leading up to this one, Tony Elliott didn't have any difficulty knowing where to place his focus on spring football games. He was all-in on offense.
On Saturday, when Virginia lines up for its "Blue-White" game, its spring game, the head coach's loyalty will be divided.
"I want the offense to win a little bit and I want the defense to win a little bit," Elliott said after the Cavaliers' 14th practice of the spring. "So I'm sitting back and I'm enjoying it when it's competitive and it's not lopsided. The coordinators want to win their side of the ball, but yes, it helps because you've seen everything by the time you get to the season, and so it's easy to recall and it forces the coaches to spend time developing answers that they can have in their tool bag once they get to the season in case we're preparing for, let's say, a Miami team that's doing something a little bit different. We can always say, 'You know what? We saw a little bit of that in spring and fall camp.'"
Assistant coaches Marques Hagans and Chris Slade will be the designated head coaches for Saturday's game (4 p.m.). The first half will be played in regular fashion, with an accelerated clock for the second half.
At least 18 players are listed as not participating in the contest: wide receiver Billy Kemp IV, cornerback Darrius Bratton, linebacker Hunter Stewart, quarterback Jay Woolfolk, place-kicker Justin Duenkel, safety Jonas Sanker, running back Ronnie Walker Jr., linebacker Kendall Cross, long-snapper Lee Dudley, guard Derek Devine, offensive tackle Logan Taylor, guard Zachary Teter, offensive tackle Colby McGhee, wide receiver Luke Wentz, wide receiver Nathaniel Beal III, nose tackle Lorenz Terry, and defensive ends Jack Camper (transfer from Michigan State) and Bryce Carter.
Elliott said that Walker, who was having a good spring prior to an undisclosed leg injury, likely won't be ready when fall camp begins. Nor will Duenkel, who is recovering from an ACL, leaving junior Brendan Farrell to handle all the punting and place-kicking duties.
"He's got to do it all," Elliott said of Farrell. "I do worry about that and so once we get out on the road, I've instructed the folks in the scouting department and recruiting to just be on the lookout in case we need to. We found another walk-on to come out and help us from a punting standpoint."
With a lack of offensive linemen, some will be doing double duty on Saturday playing for both teams, as will quarterback Brennan Armstrong.
For the most part, Elliott has checked all the boxes he had hoped to for the spring drills. The lack of depth on the offensive line prevented as much live work as the new head coach wanted, but yet enough work to evaluate the personnel on hand.
"The biggest thing for me is the big-picture things, really establishing the core values and the practice habits and the fundamentals, the tempo at which we practice, the organization, the structure," Elliott said. "Those were the things that were the most important to me. Schematically, I let Des (Kitchings, offensive coordinator) and I let Rud (defensive coordinator John Rudzinski) do what they needed to do."
Among the 14 practices have been two full scrimmages and one half-scrimmage, plus a couple of 50-50 days, again limited because of the lack of personnel on the offensive line (plenty of help is coming in the form of transfers and true freshmen).
Elliott said the first scrimmage lagged because of the new systems, new terminology, all causing "the eyes were a little bit big and things were moving fast." The second scrimmage went much better. Fundamentals have improved team-wide, particularly on the defensive line, which struggled to stop the run or put pressure on opposing quarterbacks for the most part last season.
NEXT: Has the offense caught up to the defense?
In case you missed it: For more UVA Spring Football coverage, click here: Quarterbacks; Defense; Offensive Line
Support JerryRatcliffe.com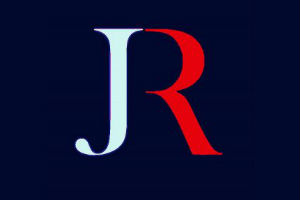 Make a one-time or recurring gift to support JerryRatcliffe.com online below. Your gift is not tax-deductible. Thank you for your support of JerryRatcliffe.com and the "Jerry Ratcliffe Show" podcast!